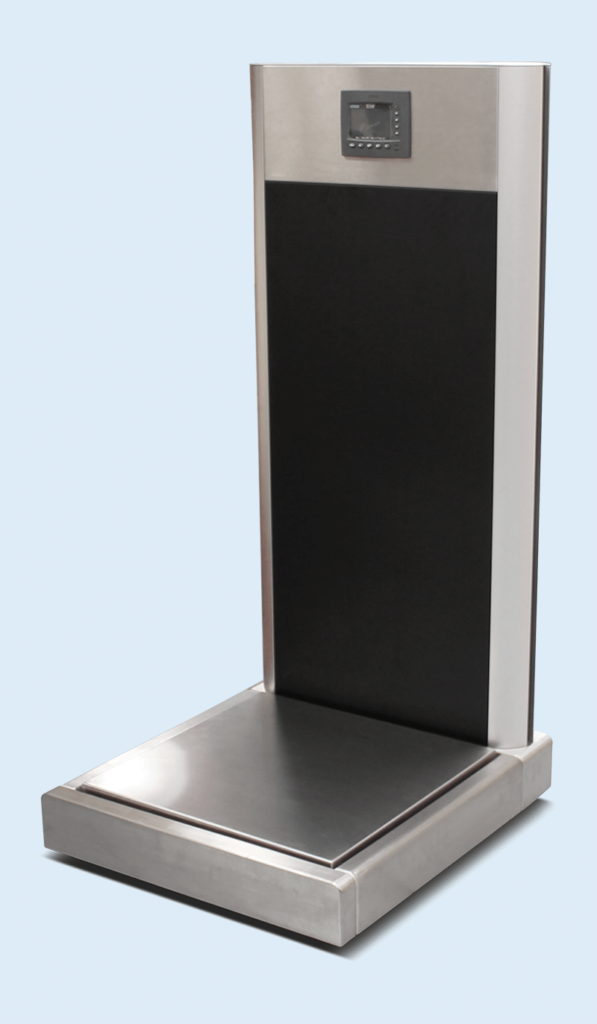 Legal for Trade Passenger Self-Service Scale
Atrax's mains-powered legal for trade passenger self-service scale speeds up your airport check in process by allowing passengers to weigh their own bags. Use as a courtesy scale prior to check-in, or attach to Self-Bag-Drop kiosks.
The Atrax Scale Well and Upstand unit is widely legal for trade internationally. Featuring sleek, modern design, the passenger self-service scale unit comes in two sizes including a narrow option suitable for use alongside Self-Bag-Drop kiosks.
The stainless steel scale well houses a standard static Atrax scale base of 600 x 600mm, with options for single point or four load cells. The standard OP-960+ display, used in airport check-in conveyor scales, is legal for trade in most countries. We also offer a narrower unit which houses a 460 x 600mm scale, to sit alongside a self-check-in kiosk.
Benefits
Mains-powered customer self-check scale
Legal for trade wherever the ABS960+ airport baggage scale is approved
Use prior to check in or alongside a kiosk/Self-Bag-Drop system
Single load cell, or four load cells for countries like Canada, USA, Russia, Japan & Australia
Narrow version fits beside Self-Bag-Drop kiosks or similar devices
Optional graphics printing and mounting on front panel
Atrax's modern passenger self-service scales are designed and built to take the hard knocks.
No on-site wiring. Simply plug in one cable plus the power supply.
Clear digital readout is easy to see under airport lighting.
Durable and reliable.
Serial communication port allows connection to computers.
Highly attractive design for a modern airport.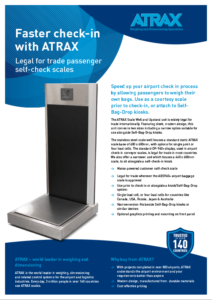 For more information about the technical specifications of this unit, download the brochure below.
Get in touch
Want to know more about this scale unit for your organisation? Get in touch with us today.