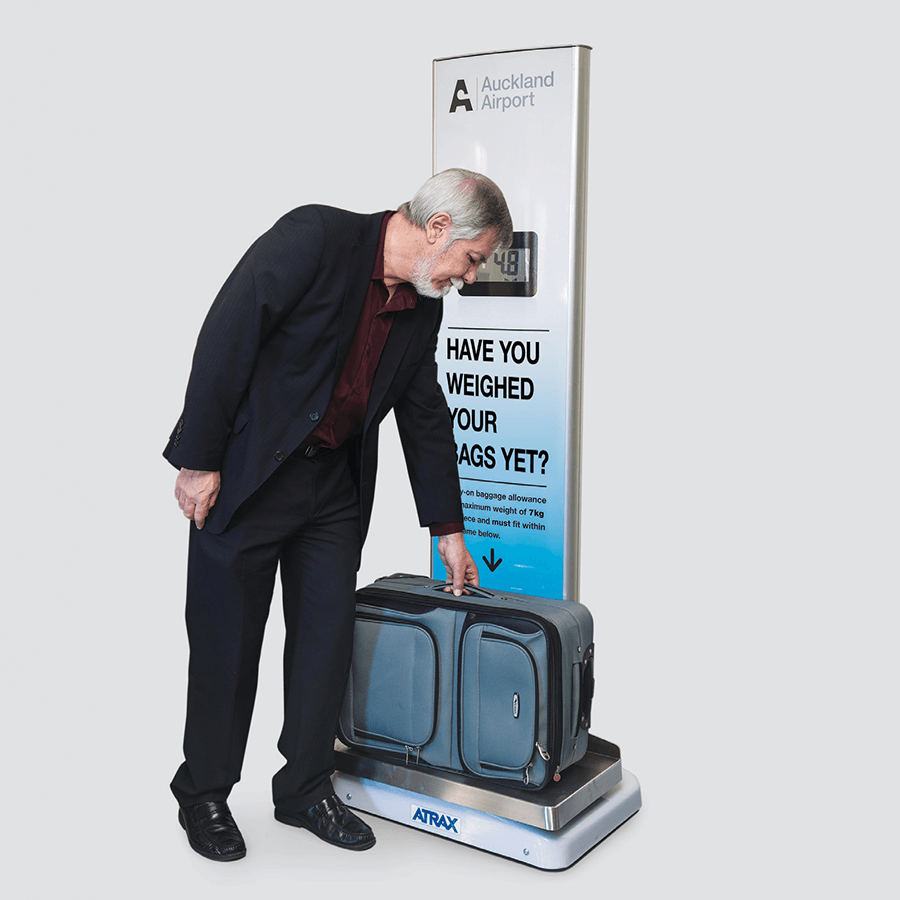 Make Check-in Easier with Atrax Passenger Self-Check Scales
Designed for use prior to check-in, Atrax's modern, digital, battery powered self-check scales unit give passengers a simple and timely way of ensuring the checked bags are not over weight limit.
Self-check scales features
The user-friendly and robust passenger self-check scale unit exhibits the following features:
Assists passengers to reduce or redistribute weight between bags should it be necessary.
Speeds up check-in by increasing the number of passengers with compliant baggage.
Assists airlines and airport staff to ensure that baggage complies with airline requirements.
Is attractive and durable, yet lightweight and easy to move.
Benefits
Stable weight reading in under 2 seconds means reduced processing time.
Highly visible digital display gives accurate weight readings.
An overload capacity of 150kg means passengers standing on it won't damage the load cell.
Large front and rear panels give maximum exposure for instructional of promotional material.
When no baggage is detected, the scale goes into standby mode, conserving battry life.
The strong, stable and lightweight unit has wheels and is easy to move when required.
For more information about the technical specifications of the Atrax Passenger Self-Check Scales (Battery Powered), download the brochure below.
Get in touch
Want to know more about the Atrax Self-Check Passenger Scales (Battery Powered) for your organisation? Get in touch with us today.