Load Cell Junction Box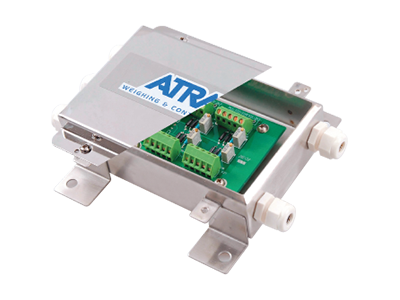 The Atrax Load Cell Summing Junction Box, Model LC-650-JB, provides summation and calibration sensitivity matching for up to six load cells in a weighing system, and combines the weight signals into a single output. Atrax's design minimises interaction between load cell channels and zero points and employs quick connect wire terminals and 25 turn fine adjust trim-pots, all of which means quicker and simpler installation and commissioning of your system.
Clever electrical design and high quality components used means you get stable and consistent scale weight readings, regardless of age and temperature changes. Once set during initial calibration / commissioning it will never need adjustment again.
The unit is housed in a rugged, fully welded stainless steel enclosure with rubber gaskets and water proof cable glands. The printed circuit board is protected with heavy duty moisture proof conformal coating. This makes the LC-650-JB suitable for all your weighing applications, indoor or outdoor.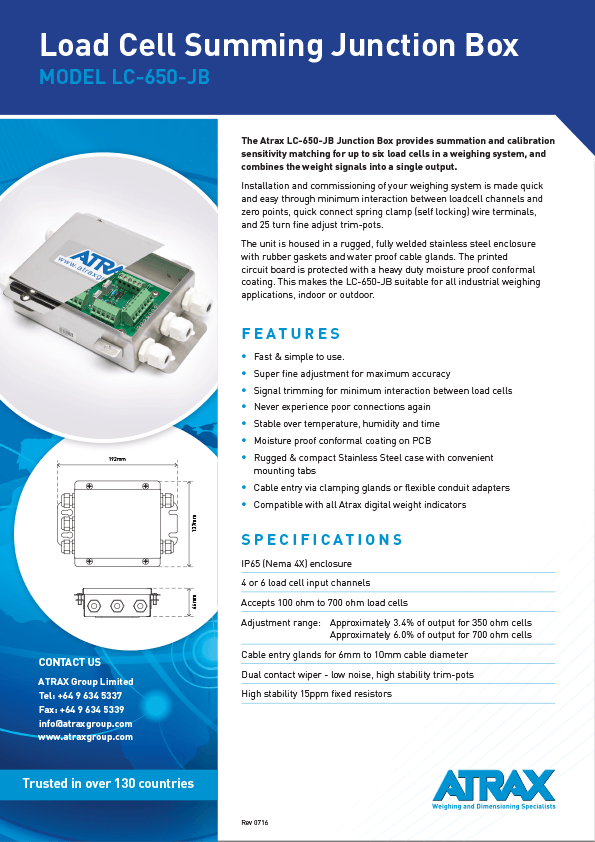 For more information about the Atrax LC-650 JB Junction Box, download the data sheet below.
Load Cell Instrument Cable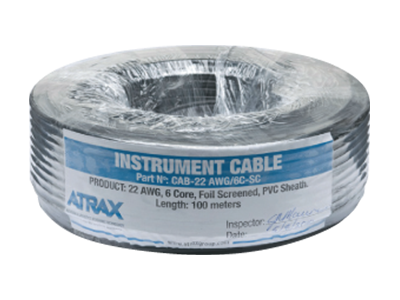 The Atrax Load Cell Instrument cable is ideally suited to physically harsh environments or long home run cable installations. The double shielding system of aluminium Mylar foil together with braided tinned copper makes for physically tough yet flexible cable, with the added benefit of rodent protection and superior RF immunity.
Ball Transfer Unit (BTU)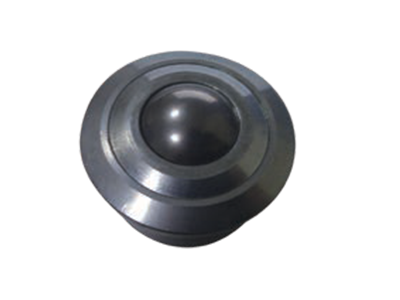 Ball transfer units (BTU) are omni-directional load-bearing spherical balls mounted inside a restraining fixture. Used in the ball up position, objects are easily moved across an array of BTUs, allowing manual transfer to and from different sections of other conveying system equipment. Incorporating BTUs in a scale platform can facilitate the weighing operation.
Castors
Swivel Castors incorporate a wheel mounted to a fork, and with swivel joint below the fork. This allows the fork to freely rotate about 360°, thus enabling the wheel to roll in any direction. When a load, such as a ULD or cargo pallet is placed on a swivel castor deck, it is possible to move the load in any direction without changing its orientation. Used in a similar manner to BTUs swivel castors may also aid the weighing operation.
More information
Want to know more about these Atrax components for your organisation? Get in touch with us today.