Atrax Digital Weight Indicators for accurate weight display and data transfer
Digital weight indicators (DWI) are a key to accurate weight display and data transfer to management systems. Modern operations demand robust scales that are fast and easy to use and will maintain high accuracy year in and year out.
Atrax has carefully designed a select range of weight indicators, from simple general purpose to fully functional and networked programmable indicators. Atrax indicators are used in low volume small town airports through to big volume highly automated cargo airports like Hong Kong, Incheon and Dubai. We have the right weight indicator for your application.

Atrax 480 Plus DWI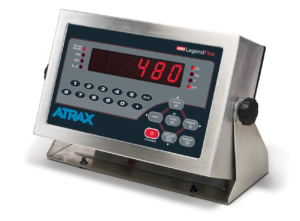 In combination with Atrax platform scales, the Atrax Model 480 Plus DWI is a proven multi-function weight indicator. This reliable unit has an ultra-bright LED display with large digits (20.3mm), and six-button operation, allowing front-panel digital calibration and configuration. The stainless steel enclosure, with a universal mounting stand, is sealed to IP66.
Atrax CDI-1600 DWI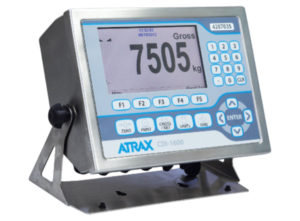 The Atrax CDI-1600 advanced multi-function digital weight indicator was developed specifically to meet the needs of modern air cargo and express parcel operations. The specification and enhanced function set of the CDI-1600 allows both stand-alone operation, or integration into a larger system via serial and Ethernet communication interfaces. The Atrax CDI-1600 DWI also has a dual scale option.
Atrax 920i DWI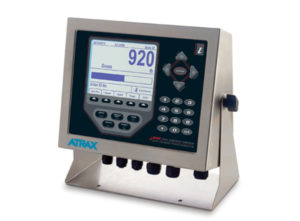 The Atrax Model 920i Programmable Digital Weight Indicator incorporates the best features from digital weight indicators, PLCs and computers. Add more robust electronics, a crisp graphical display and programmable soft keys inside an almost indestructible stainless steel enclosure and you have an extremely versatile digital weight indicator unit.
From simple tasks, such as handling dual scale inputs, to more complex programming to calculate centre of gravity, enabling unique operator log-ins, and many other examples, Atrax engineers can programme the Atrax Model 920i Digital Weight Indicator to cater for the most demanding of weighing applications.
For more seamless communication with external devices a USB port is available, and optional TCP/IP Ethernet interface is also available.
More information
Want to know more about Atrax Digital Weight Indicators for your organisation? Get in touch with us today.