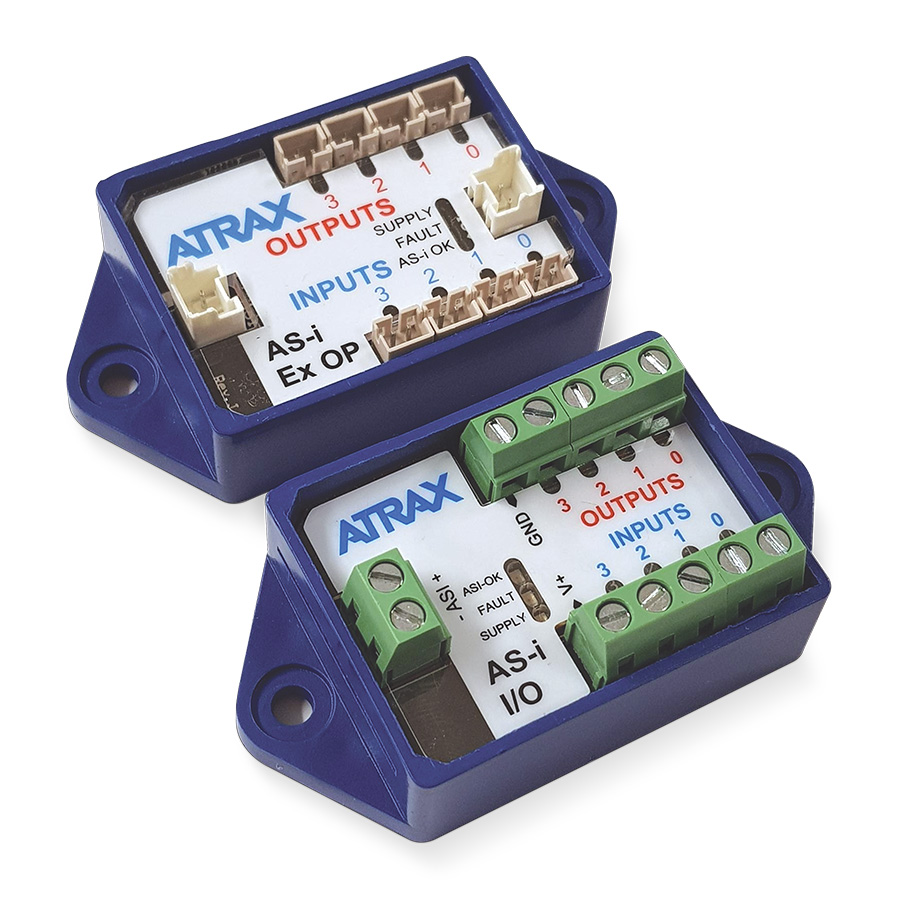 The Atrax AS-i Interface Modules are AS-i I/O modules with four inputs and up to four outputs.
There are two versions of the AS-i modules; the AS-i GEN I/O Module and the AS-i Ex OP Module. The difference between the two versions is the connection
technology. The AS-i GEN I/O Module is equipped with screw terminals whereas the AS-i Ex OP Module is installed with pluggable connections for actuators and sensors.
Features
Slave module with extended addressing for up to 62 slaves.
Communication monitoring.
LEDs to indicate the current switching state of inputs, outputs, auxiliary supply, AS-i supply and any AS-i fault.
Easy installation.
AS-i version 2.11 and 3.0 with extended addressing mode. Extremely compact design and convenient mounting enables miniaturisation.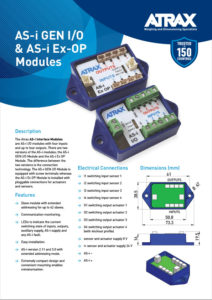 For more information about the dimensions and technical specifications of these modules, download the data sheet below.
Get in touch
Want to know more about the Atrax AS-i Interface Modules, or any of Atrax's other AS-i nodes, for your organisation? Get in touch with us today.