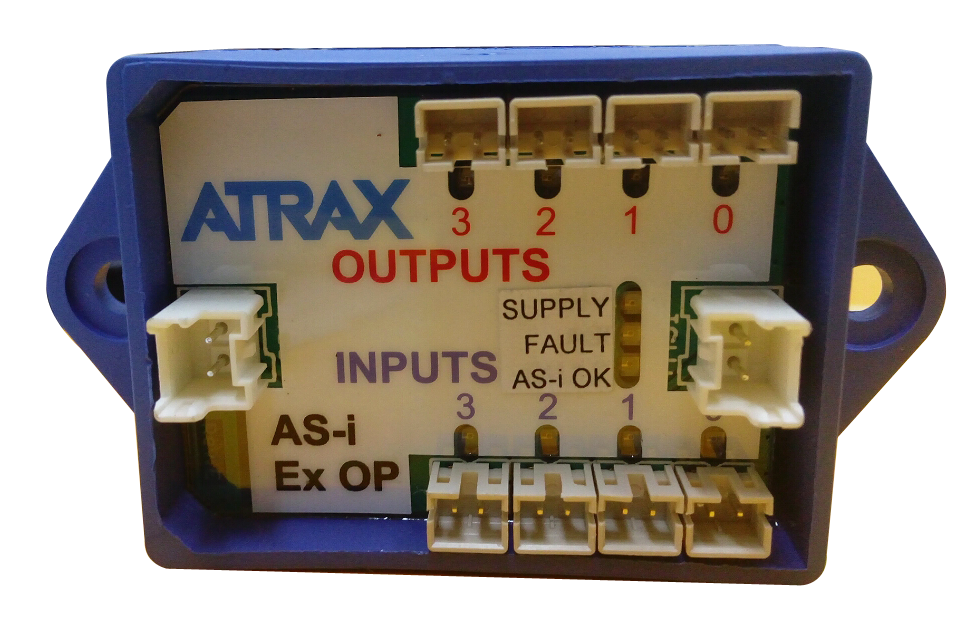 The Atrax AS-i Ex OP Module is a slave module available for separate purchase
The AS-i Ex OP Module is potted into a robust housing with easy mounting holes. Simple standard plug connections make the module easy to use and quick to reconfigure.
Compact in size (74 x 39mm overall)
Dual in/out AS-i connector
LEDs indicate the status of all functions
The module can be connected in a "daisy chain" manner to facilitate connection to other local modules. The extremely compact design and convenient mount enable the miniaturisation of products.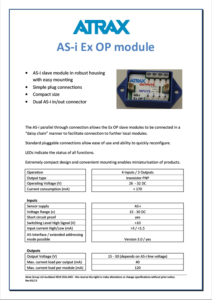 For more information about the technical specifications of this module, download the data sheet below.
Get in touch
Want to know more about the Atrax AS-i Ex OP Module, or any of Atrax's other AS-i nodes, for your organisation? Get in touch with us today.