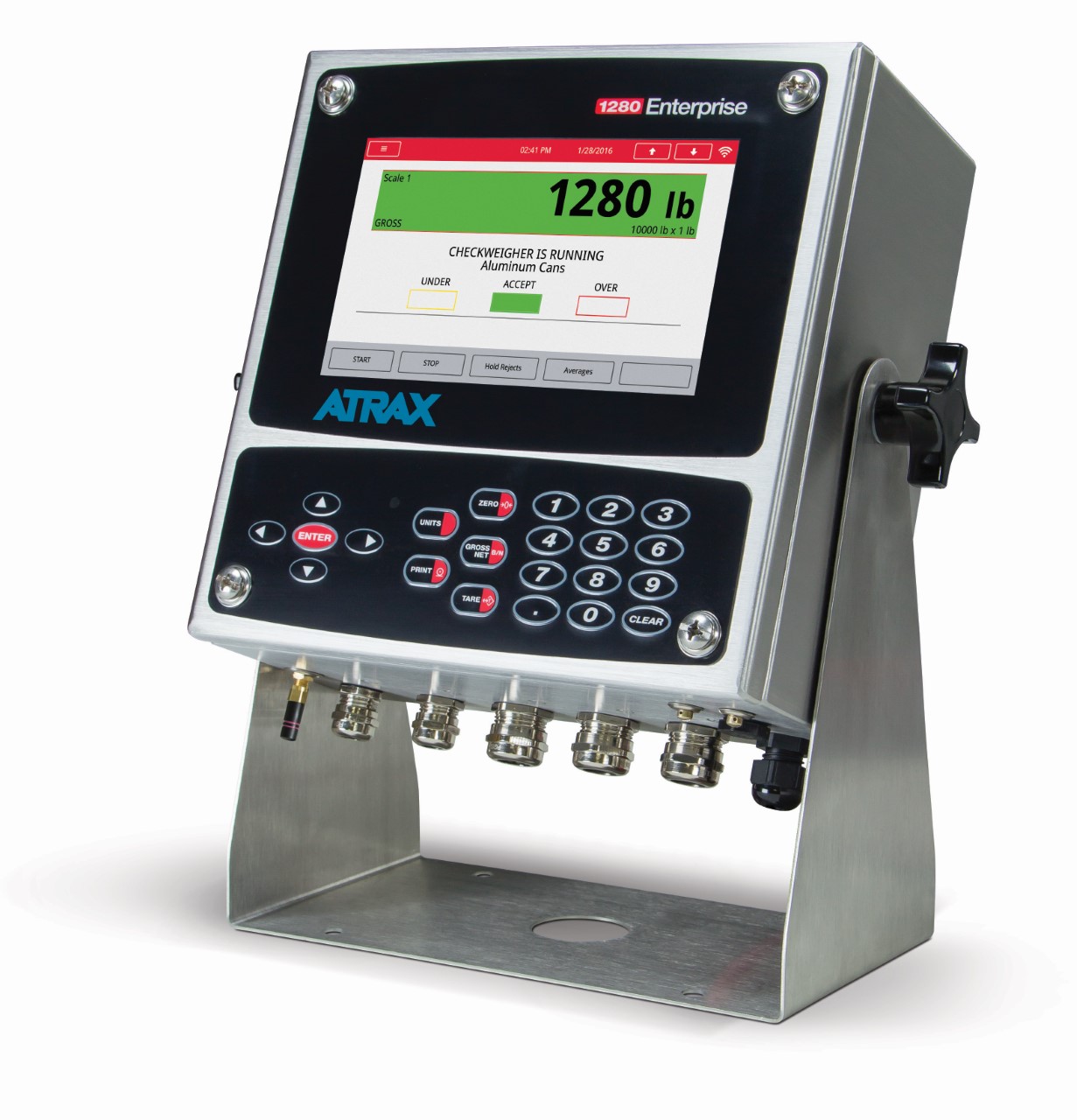 MODEL 1280 ENTERPRISE DIGITAL WEIGHT INDICATOR
The Atrax Model 1280 Enterprise Digital Weight Indicator is an advanced multi-function digital weight indicator, with multiple connectivity options, inputs for up to 8 scales and multi-interval weighing functions. Use this indicator for specialised applications which require special programming or diverse communication options such as Profinet or Wi-fi.
This indicator allows a high degree of programmability, including custom in-motion and centre-of-gravity functionality programmed by Atrax. Six slots are available for additional scale channels, serial ports, digital inputs and outputs, analogue inputs and outputs, and protocol interfaces.
A durable colour resistive LCD touchscreen with crisp visuals enables operators to control functions without sacrificing time or safety. Multiple screens can be programmed, e.g. for showing results of separate and combined weights in a dual scale application.
FEATURES
The Atrax Model 1280 Enterprise Digital Weight Indicator exhibits the following features:
Vibrant colour LCD touchscreen
Customisable graphical user interface
On-screen keyboard available during entry mode or use an external keyboard
Multi-language operation and text entry
Keypad for scale operations, numeric entry and navigation
Able to power up to four scales (350 Ohm load cells)
Multi-range/interval weighing functions
Alibi memory
Two RS-232 and RS-485 serial ports
USB, Ethernet TCP/IP, Wi-Fi and Bluetooth® also standard (Profinet optional)
IP69 rating for universal and panel mounts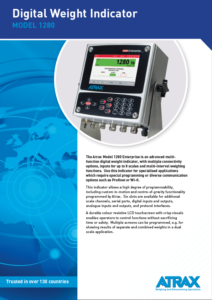 For more information about the technical specifications of the Atrax Model 1280 Digital Weight Indicator, download the brochure below.
Get in touch
Want to know more about the Atrax Model 1280 Digital Weight Indicator unit for your organisation? Get in touch with us today.