CONTROL STATIONS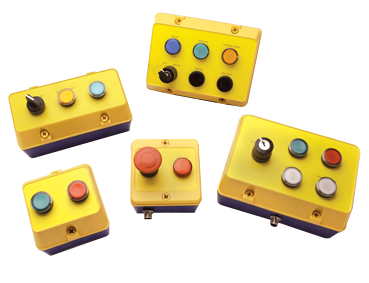 With our knowledge of controls systems, investment in Atrax-produced AS-i modules as well as the required moulds and access to cost-effective component suppliers, Atrax has developed a series of control stations, ancillary to the weighing and dimensioning technology Atrax is well known for.
These plastic control stations house controls components such as push buttons (illuminated or non-illuminated), E-stops (illuminated or non-illuminated), AS-i safe modules if required for the E-stops, selector or key switches, or indicator lamps.
Durable decals printed with the component action and client logo (upon request) are provided, and units without the AS-i modules can also be provided for hard-wired versions.
The control stations are assembled, tested and packed in our factory, with easy client connection to the convenient AS-i connection.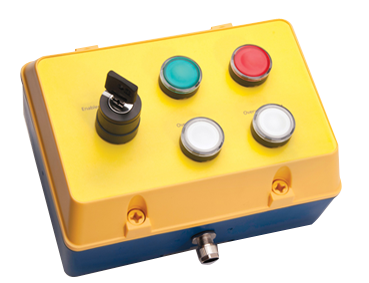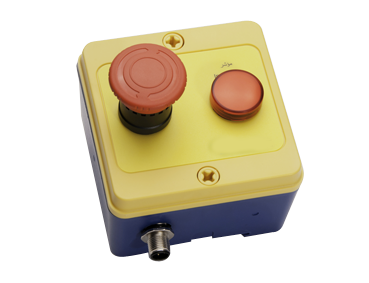 Control stations can be quoted according to the required quantity and function types of components required.